Chiropractor
Vance Schuring D.C.
Dr. Vance Schuring is a Board-Certified Doctor of Chiropractic Medicine. He is additionally certified as a Certified Chiropractic Sports Practionier, certified in Full Body Active Release Technique, FAKTR, McKenzie Disc Protocol, Dry-Needling, Graston, and is certified to perform Sports Physicals. 
He earned his bachelor's degree in Exercise Science-Health Promotion at Central College in Pella, Iowa, and his doctorate degree from Palmer College of Chiropractic in Davenport, Iowa. As a three-sport athlete in high school and All-American running back in college, Dr. Vance understands the challenges athletes face. He loves to golf, spend time outdoors with his wife, Alysha, and their son, Ryker.
Chiropractor
Brittni Reid D.C., ATC.
Brittni completed her Doctor of Chiropractic degree in 2019, from Palmer College of Chiropractic in Davenport, Iowa. She received her degree in Athletic Training in 2016 from Loras College, in Dubuque, Iowa. She is certified in Instrument Assisted Soft Tissue Mobilization, Active Release Technique, and Activator.
Dr. Brittni believes that no one should have to settle for a life with pain, and she will do everything in her power to find the correct solution for each patient she treats.
As a three-sport athlete throughout high school and volleyball player in college, she has always found a home in the world of sports and fitness. In her free time, she enjoys playing with her dogs, hiking, playing/watching sports, and spending time with family and friends. Dr. Brittni is excited to start her career here at Denver Sports Medicine and can't wait to treat the Denver and Lakewood community.
Doctor of Physical Therapy
Alysha Schuring, DPT
Alysha Schuring is a Board-Certified Orthopedic Clinical Specialist, Doctor of Physical Therapy, and Certified Athletic Trainer. She earned her bachelor's degree in Exercise Science Athletic Training at Central College in Pella, Iowa and her doctorate degree at The University of Iowa in Iowa City, Iowa. 
Alysha was a three-sport athlete throughout high school and continued to play competitive softball throughout her collegiate career. She is an avid runner and enjoys being active and spending time with her husband and family.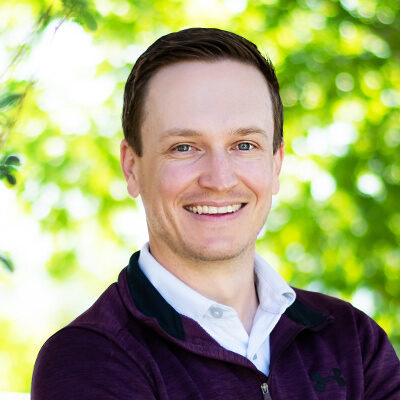 Doctor of Psychology
Kevin O'Connor, Psy.D
Dr. Kevin O'Connor is excited to provide sport and clinical psychology services to the Denver Sports Medicine family. Kevin earned his master's degree is Sport and Performance Psychology and his doctorate degree in Clinical Psychology from the University of Denver, and he has since focused primarily on his work with athletes, Veterans, and first responders.
He is passionate about helping athletes and individuals develop and enhance their psychological wellbeing to maximize their performance and quality of life!
Kevin is a native of Colorado and a lifelong athlete; he graduated from Emory University in Atlanta, Georgia as a four-year middle infield starter for the Eagles' baseball team. Nowadays, you'll likely find Kevin on a golf course or running and hiking with his wife, Hannah and their dog, Bonnie.
Doctor of Physical Therapy
Matthew Baltensperger, DPT
Dr. Matthew Baltensperger is a passionate and driven Physical Therapist with a special interest in injury prevention, sport and orthopedic conditions. He believes in providing the highest quality and comprehensive approach to returning you back to your goals and lifestyle. His treatment plan includes individualized exercise prescription and advance manual techniques consisting of IASTM, dry needling, blood flow restriction, cupping, and joint manipulation.
His passion for physical therapy and high performance was reinforced by completing a Sport Residency Program at Houston Methodist in Texas and receiving his Sports Clinical Specialist (SCS). Matt's past experiences has led him to work with various levels and types of athletes from Olympic, professional, collegiate, and high school to active individuals with an emphasis on football, baseball, basketball, gymnastics, volleyball, and endurance athletes. Matthew's additional interests include returning injured athletes to sports along with strength and conditioning. He is a Certified Strength and Conditioning Specialist (CSCS) and has personal experience in the collegiate setting as a strength and conditioning coach as well as an athlete. He takes pride in helping others and strives to be the best clinician and person that he can be. He has adapted a timeless pursue of excellence to the field of Physical Therapy.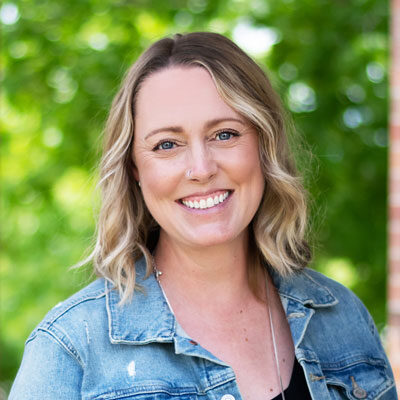 Office Manager
Jen Cederberg
Office Assistant
Liz Draper
OFFICE HOURS
---
Monday
7:00am - 7:00pm

---
Tuesday
7:00am - 7:00pm

---
Wednesday
7:00am - 7:00pm

---
Thursday
7:00am - 7:00pm

---
Friday
8:00am - 1:00pm
---
Saturday
Closed
Denver Sports Medicine
13655 West Jewell Avenue #201
Lakewood, CO 80228
(720) 440-3979
Location is above Sinclair Gas Station